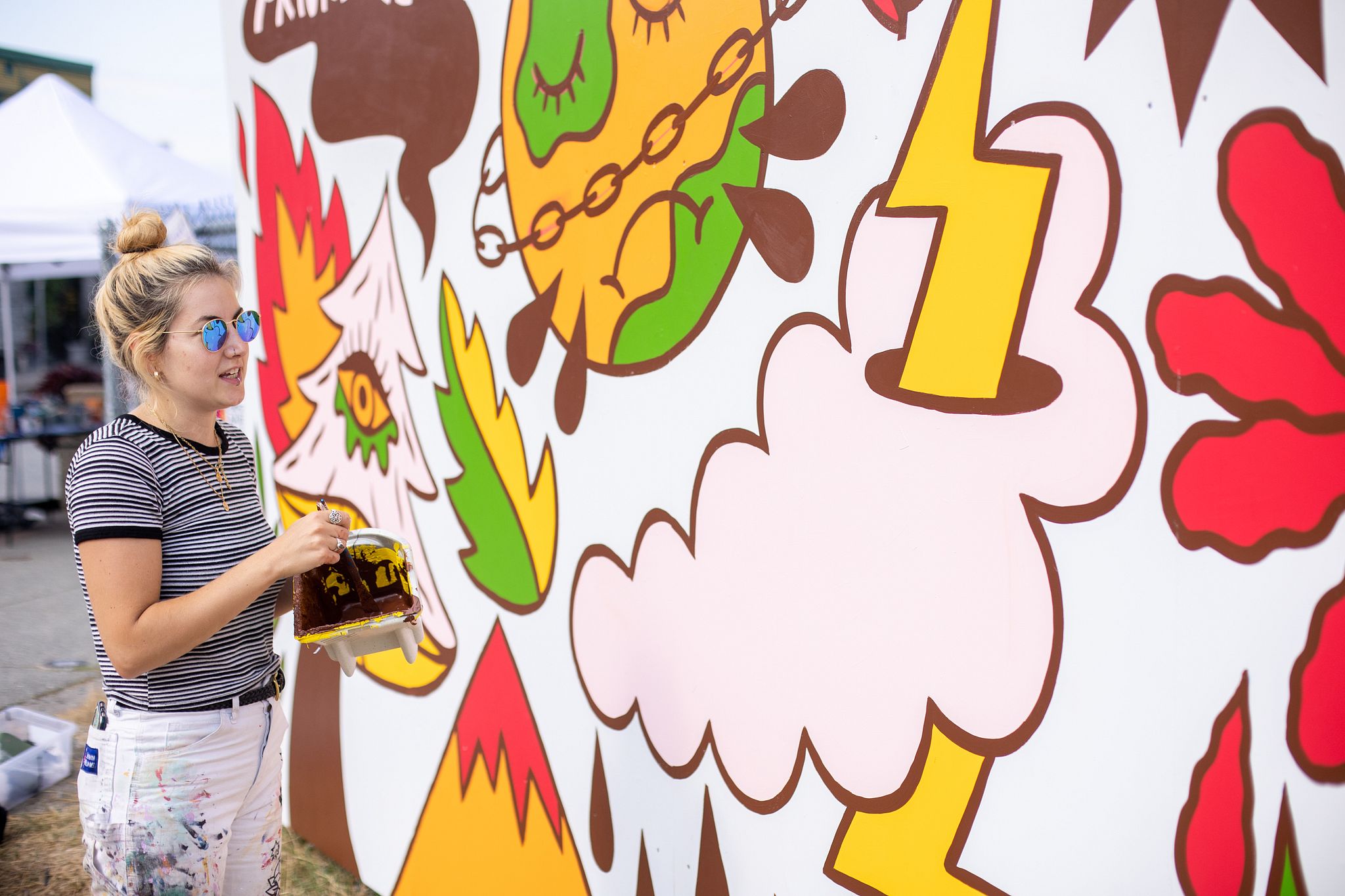 I am a visual artist, painter, muralist, graphic designer, illustrator and rug maker based out of Vancouver, BC. I completed her graphic design diploma in 2015 where I began to develop my illustration skills and style. I quickly acquired a love for painting, which in turn, eventually allowed me to go large scale and design murals.

Inspired by the counter culture movements of the past and current culture; my work exists as a contemporary take on vintage design. I incorporates vibrant illustrative elements, specific colour palettes and intricate line work to convey a feeling of cultural nostalgia and relevance.
My services include: Logo design, branding, illustration, murals, rugs, commissioned paintings and open to any any ideas!

FOR INQUIRES EMAIL ME AT: oliviadiliberto@gmail.com